Den världsberömda DJn Avicii blev The Perfect World Foundations ambassadör under 2014 under kampanjen "Save The Rhino". Nu står han också bakom "The Rhino Bracelet" där pengarna används för att stoppa den pågående utrotningen av världens vilda noshörningar.
Klicka på bilden för att beställa ditt armband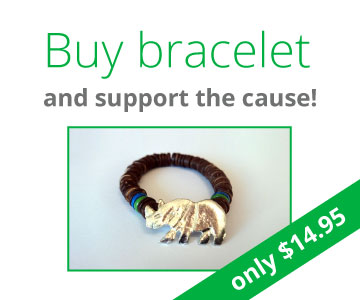 Armbandet är gjort av kokosnöt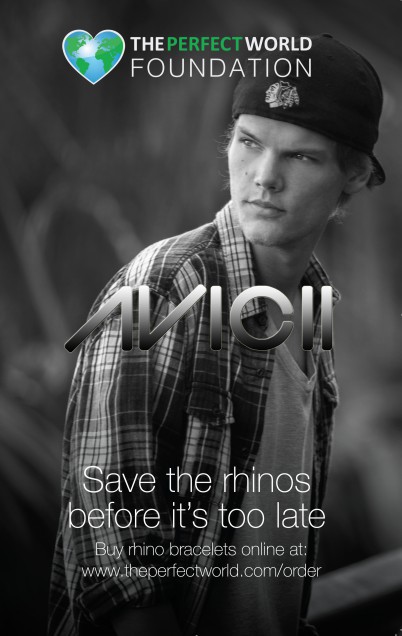 Avicii var också inblandad i skapandet av spelet förra året "Spara Rhino" som du kan ladda ner gratis på App Store. När du är klar spelet som skapas som en utbildning spel med ambitionen att föra medvetenheten kring tjuvjakt, smuggling av Rhino horn och det faktum att om vi inte gör något drastiskt nu, blir det ingen vild Rhinos i 5- 7 år. När du har sparat noshörningar och elefanter i spelet du kommer att belönas med en speciell "Rhino Mix" av Avicii.
Klicka på bilden för att ladda ner spelet.