Avtalet som träder i kraft  i december 2017 kommer att skapa ett generellt förbud mot kommersiellt fiske över tre fjärdedelar av området. I de återstående zonerna, kommer en del kommersiellt fiske tillåtas.
John Kerry sade att avtalet "kommer att skydda ett av de sista orörda havsvildmarksområdena på planeten – hem till den enastående marina biologiska mångfalden och blomstrande samhällen av pingviner, sälar, valar, sjöfåglar och fisk"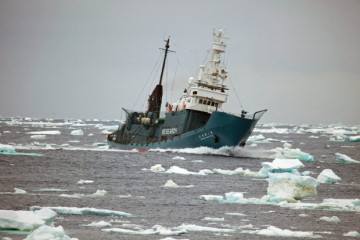 Ett japansk harpunvalfångstfartyg seglar igenom Rosshavet utanför Antarktis 2010
The Perfect World Foundation fokuserar under 2017 på våra hav genom kampanjen "Save The Ocean" som avslutas den 14 september i Göteborg med den stora insamlings- och "awareness"-galan "The Ocean Ball", där Dr. Sylvia Earl inte bara är hedersgäst, utan också kommer att bli tilldelad det prestigefyllda priset "The Conservationist Of the Year 2017".