Maria Nila, en tillverkare av hårprodukter av världsklass, med ambitionen att verka för en "100% Vegan & Cruelty Free haircare" har under året arbetat tillsammans med The Perfect World Foundation för att gemensamma krafter förhindra utrotningen av den vilda elefanten. Maria Nila har under året samlat ihop och nu donerat 100.000 kr till The Perfect World Foundation och kampanjen "Save The Elephant" Tack Maria Nila !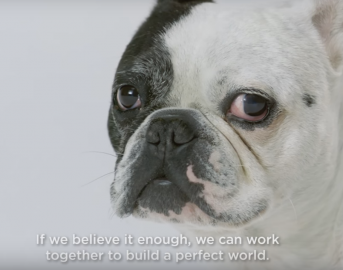 "We respect life, we respect nature – and we love all animals. Discover our range with 100% Vegan & Cruelty Free haircare. 
#ichoosefriendly is a series of films created by Maria Nila to get people to think twice before buying beauty products with animal ingredients. Participants in the film are well known profiles Nellie Berntsson, Nicole Falciani, Tina Maria Hansen and Alexandra Bring. Also making an appearance in the film are the Co-Founder of The Perfect World Foundation – Rags Jacobsson and Maria Nila's own Creative Director Cia Mannesson. In this video we get to experience the strong bond between humans and their beloved animals.
We at Maria Nila know that it is possible to manufacture world class hair care products without including animal ingredients. In our own Swedish lab and production, we are working continuously to develop future vegan products. Maria Nila products are Cruelty Free-certified by PETA (People for the Ethical Treatment of Animals)."